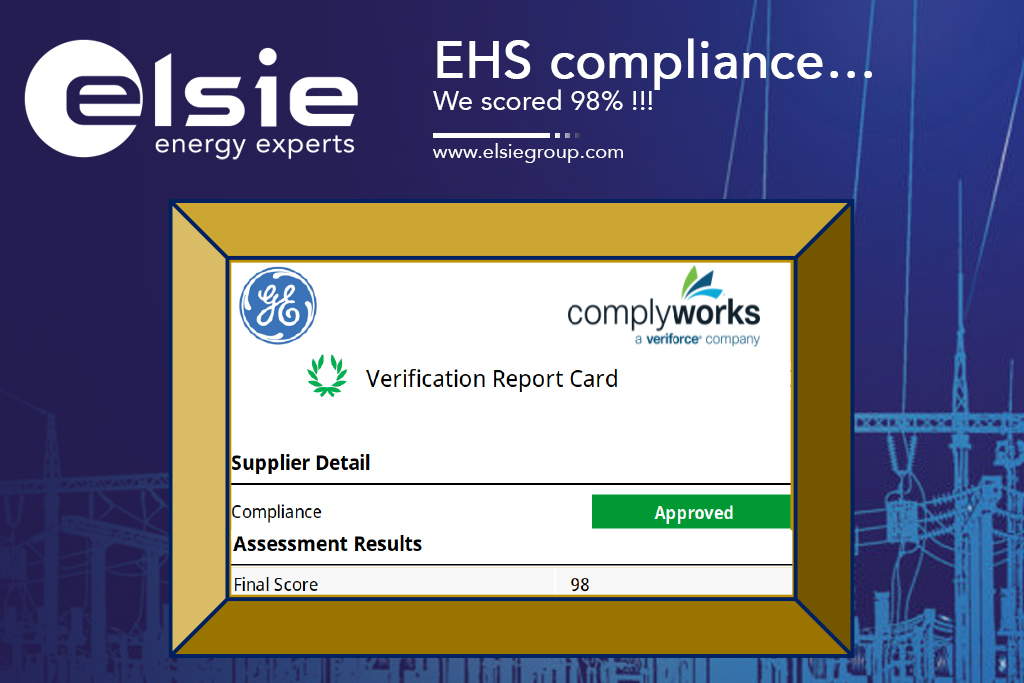 ELSIE shows good progress on its ISO45001 certification path !
We are proud to have been awarded by Complyworks as a General Electric trustfull partner regarding all EHS aspects on site. We did it... and we did it well ! We scored 98% !
Thanks a lot for the whole team for this major milestone !
ELSIE, a customer-centered service culture without compromising health and safety