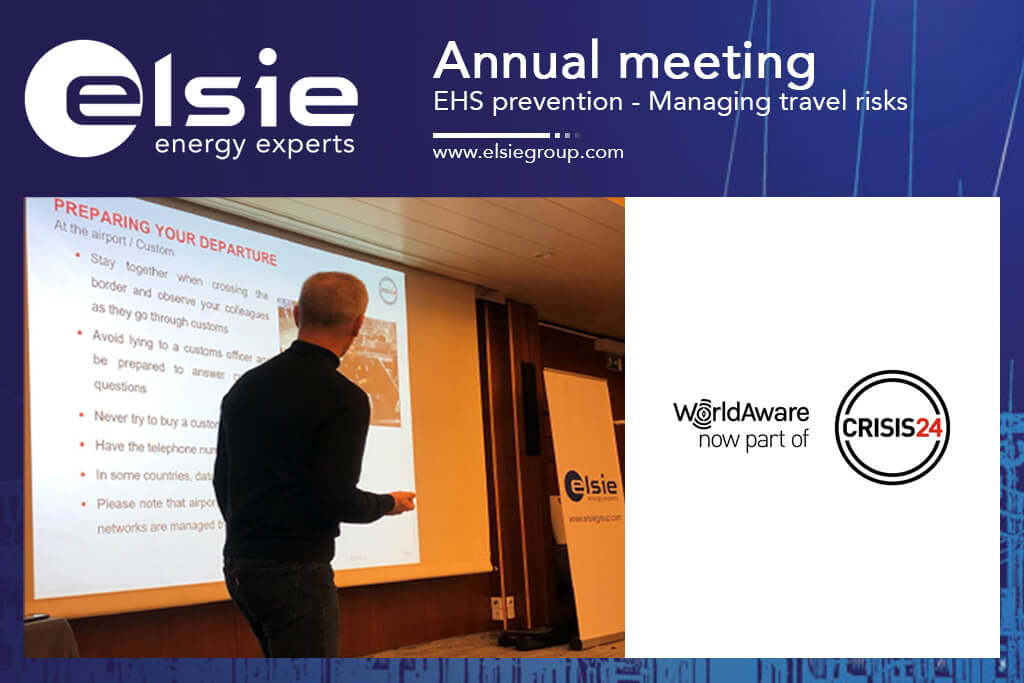 Our annual meeting is also an opportunity to improve our health and safety skills  ! #Crisis24 and their top trainer teached us how to safely
prepare and manage international travel risks : terrorism, kidnapping, natural disaster, geopolitical tensions, crowd movements, ... A very interesting and intense share of knowledge between our inernational experts !
Want to join us ? Visit our career page
ELSIE, a customer-centered service culture, without compromising health and safety !